TL;DR
We have seen divisive politics around us for some time now. It seems this has seeped into the bureaucracy, which is more interested in posturing than doing their job.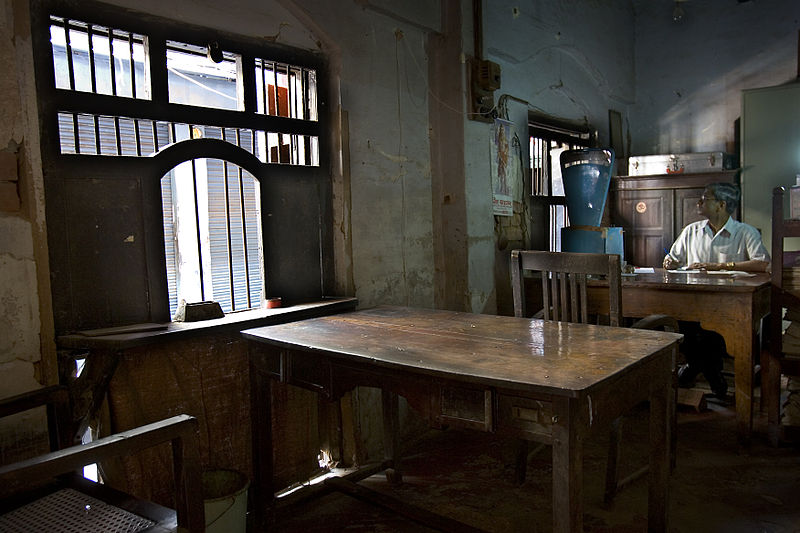 Sometime back, I heard the news of municipalities using bulldozers to raze done illegal constructions. "Illegal" is supposed to be clear term, but recently there seems to be nuances to it that I was not aware. But I let it go.
Then I heard about policemen flogging people in public. This was really disturbing; the comparisons with Taliban did not feel misplaced.
Then the bridge broke down killing a lot of people. That hurt. I could no longer remain quiet and decided to dig deeper. But, I couldn't get to it immediately. But better late than never.
Dismantling Bulldozer
These events happened long time back, but the internet always has the answer. You still have to know where to look. ThePrint has been one of the publications that I have been following for a long time and I trust them. So I decided to try there first (references at the end). I had heard about these bulldozer events in their podcast, but the context had slipped away.
The Bulldozer culture seems to have started in UP where the CM Yogi used it as a tool to bring law and order changes. He eliminated powerful criminals doing this and was rewarded by the people by getting re-elected. That seems to have started the trend.
Other BJP state CMs took notice. Now, we come to the part where the problem starts. Multiple incidents seem to be reported in Madhya Pradesh, where the CM used the Bulldozer to penalize criminal activity or rioting. There is no law to do this, and the excuse given seems to be demolition of encroachments. As per the law (which varies from state to state), the minimum requirement is that the evicted person must be given notice. ThePrint says that this was not the case.
Other BJP managed states followed suit and the trend seemed to be clear. The Bulldozer acting on "illegal construction" is going to be the tool of choice to "discipline" certain sects of people. At least that is the feeling I got after reading these articles.
But let me step back. May be, I am biased in saying the above statement. One thing is clear. The municipality (bureaucracy) demolition of illegal construction for any reason, without giving notice, is a breach of their contract with the people. Something is out of whack.
Public Flogging
The flogging incident had a left a bad taste in me from the time it happened. The place it happened was Gujarat - Ground 0. I again dug through articles on ThePrint and this is what I gathered.
The Sarpanch of the village had promised to conduct a Garba for the people, and he decided to fulfill the promise. The location was close to a mosque and the folks from the mosque asked to ensure that the Garba shouldn't disturb their Id preparations. The Garba happened. It is not clear how much of a disturbance it was, but there was some stone pelting. The police caught some people who were alleged to have done this. At this point, it seems that this was a regrettable incident.
But then it turned into a catastrophe.
The policemen (couple of people) took 3 of the alleged muslim youth and flogged then in public to the cheers of surrounding public. The Sarpanch was also egging them on. The "people egging on" makes me feel sick, but the police flogging citizens of India is down right heinous. In movies, I have seen police brutality, but those are shown to be done in the confines of the cell or lockup. Here we are talking about creating a public spectacle. This is gross misuse of power and completely unconstitutional.
The overarching signal I got was that government officials wanted to make a name for themselves in the context of religious extremism. Instead of doing their job of controlling crime, they were committing crime in the open, to earn brownie points from the majority population or their powerful leaders.
While Shekhar Gupta in his article laments about the lack of political voice to call out this atrocity, my worry is that the bureaucracy is not just corrupt now (which I think it was to a good extent). They have become bigoted and vain in the context of religion & minorities. There is a commission ordered for probe, but I don't think there has been any real action taken. This makes me feel that the norm is changing. I am worried.
Broken Bridge
The reports on the bridge collapse were heart-wrenching. I have included some reports below which are really disturbing. The failures were at multiple levels.
The maintenance contract of the bridge was given to a watch company. I really can't understand the sensibility in it.
When the bridge was opened after maintenance, there was no checking or certification done by the Municipality.
The crowd control on the bridge was not done properly.
Many of the victims complain about delay in providing rescue.
This shows corruption and lack of any responsibility by the authorities at multiple levels. It looks like the municipal authorities were "busy" doing other things. I am not aware of what these are, but I have to wonder.
What do I make of this?
I have related 3 different incidents happening in a chronological timeline. While these are disconnected incidents, there are a few thin strands. All have the bureaucracy involved it in some way. These incidents show corruption in the system (which has been there for long), but they don't stop there. I feel there is some kind of posture change involved here. There seems to be misuse of power to target certain sections of society based on "specific criteria" instead of the earlier universal application of corruption. I am extremely worried about this.
The Bureaucracy seems to think it is important to send the right signals to specific communities instead of ensuring that real work gets done, and the safety of people is ensured. I hope I am wrong, but the smoke does exist. If you think I am wrong, I would love to hear about it.
References
Dismantling Bulldozer
Public Flogging
Broken Bridge
Aum sarvam SriKrishnarpanam astu